Yesterday was Jay's birthday! He turned the big 3-something, hehe. He was hard at work all day long, so I wanted to make sure that he had an awesome meal to come home to. As soon as Wyatt started his nap, I broke out one of our favorite cookbooks. The hubby requested Gratin Savoyard, very similar to potatoes au gratin, but using stock instead of milk. It is so worth the potato slicing!
After the potatoes were prepped, it was on to the dessert. Jay's request was Pineapple Upside Down Cake. I made it using a recipe from Tyler Florence's new cookbook, Inside the Test Kitchen.
The cake was done and the moment of truth arrived... the flip. Looked pretty darn good!
Jay's busy day was over... and we finally got to drink some wine, listen to music, and eat some food!
The plate looks a mess because we were so friggin hungry. In addition to those yummy taters we had parmesan roasted asparagus and steaks. Jay is the master at cooking steaks in the cast iron skillet now. The meal came out perfectly!
BUT, then came the moment of truth... the cake. It was a total let down. It was still raw in parts (even though I tested it, grrr!). This morning I tried to salvage it, but it just tasted like a really thick pancake. That was an epic birthday cake fail.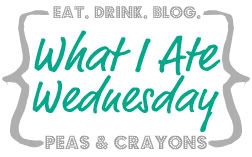 What has been your favorite birthday meal?